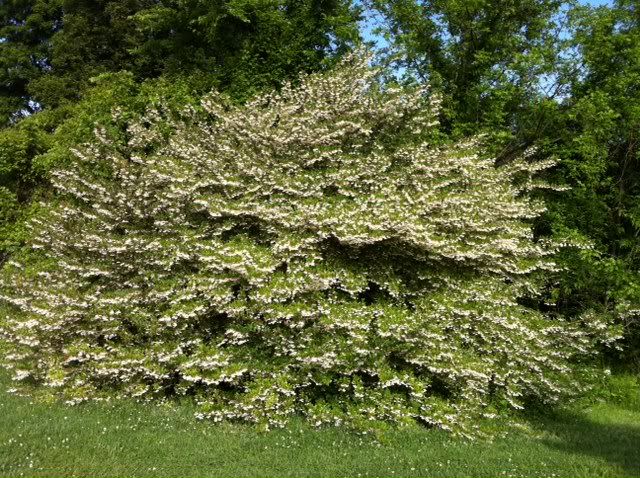 Are you looking for an excellent small flowering tree for your landscape? Japanese snowbell (Styrax japonicus) is rarely encountered in the landscapes of Kentucky but deserves much wider use. This small tree reaches 20-30 ft tall and wide with elegant horizontal branching. One of its most well-known features is the dependable and heavy bloom of small white bell shaped flowers that hang downward in great masses from May to June. Fall color is a good yellow with hints of red at times.
Use Japanese snowbell as a specimen tree, patio tree, or in groupings. Try to place the tree so that the blooms can be viewed from below.
The Japanese snowbell will do best in full sun to part shade and prefers moist, acidic soils. Avoid thin, drought-prone soils, and in the event of significant drought, this tree must be provided supplemental watering to avoid scorching of the foliage.