It's been a rough summer. If you live in the Midwest, chances are you've had enough of the hot, dry weather and long for soothing rains and cool breezes. Some years are like that. My 96-year-old grandma has told us many times about the summer of 1934, when it was so hot and dry that the little chicks fell into the cracks in the yard and needed help getting out. 1936 brought more of the same.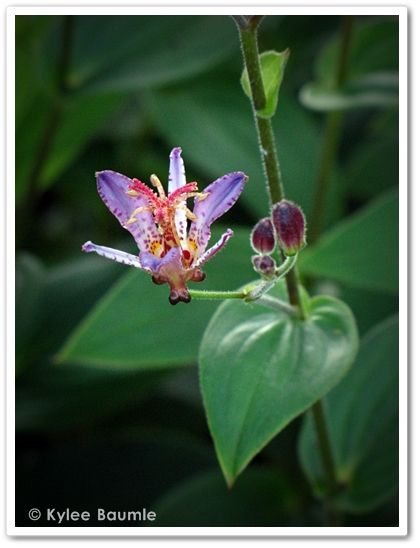 We like to whine about the weather and we moan about our sad-looking plants. August is not known for being the best time in the garden, but we can take advantage of these less-than-optimal conditions to assess what does work.
As I walked around the garden this evening, I noticed one of my favorite plants, Tricyrtis sp. – more commonly known as Toad Lily – seems to be barreling into fall without missing a beat. I love this plant because it blooms in shade and it blooms in fall, when there isn't a whole lot of color in either. Its blooms look like little orchids and in many species, they're stacked up and down the stem. Lovely!
Butterfly weed (Asclepias tuberosa) is both blooming and setting seed and the monarchs are loving every minute of it. Plants in the Asclepias family are the lone host plant for the monarch caterpillars. This drought-tolerant plant scoffs at the weather we've had. I've got both the more common orange as well as the yellow cultivar 'Hello Yellow' and both are looking fine.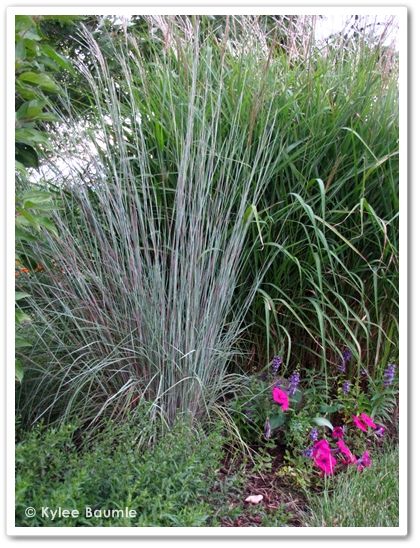 Several ornamental grasses are doing well, too. That's likely because many of them are common to our area in their native forms. Take Little Bluestem (Schizachyrium scoparium), for example. It doesn't take much of anything for this one to thrive.
I know, summer is wearing on you. Me, too. But I'm glad the entire garden isn't unhappy with the hand we've been dealt. Walk around your own garden and take stock of those things that are doing well. Then grow more of them.